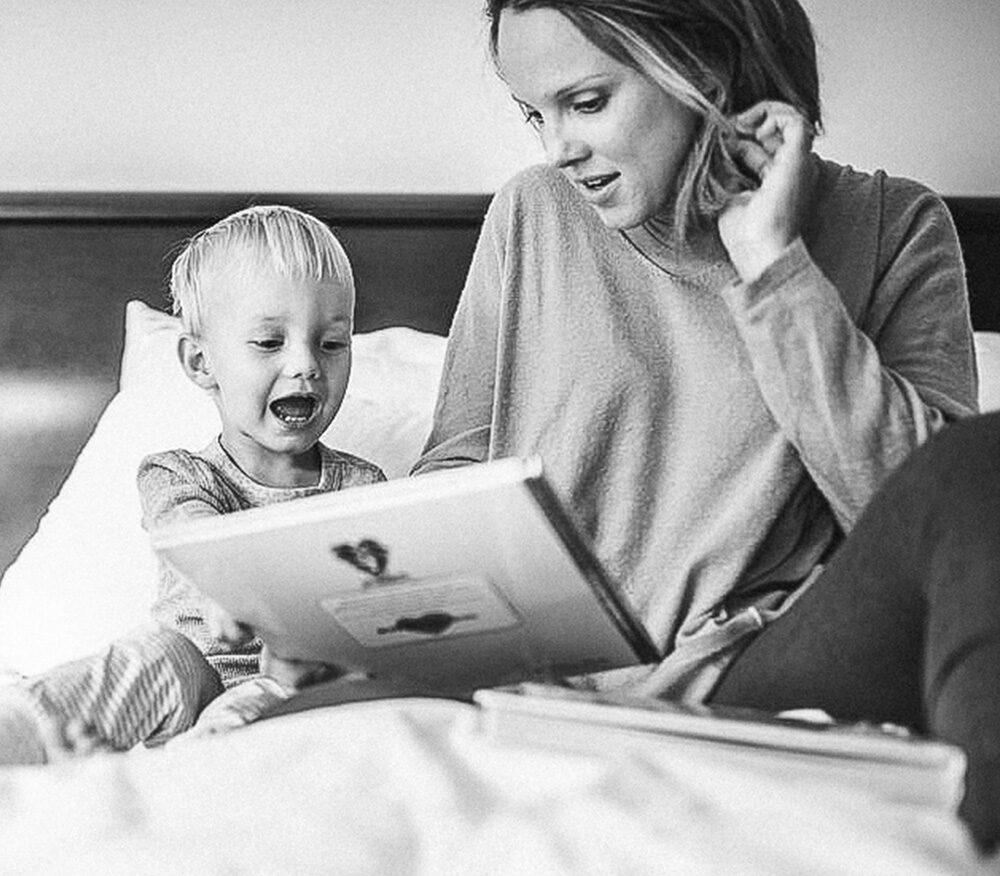 Katie's story
From the moment we brought our son home from the hospital, nothing was the same – but not in a good way that people tell you or you see in social media. Things quickly fell apart.
I have a bachelor's degree in speech and hearing science and a dual master's degree in Speech-Language Pathology and Educational Administration. Why does this matter? Because I feel like I know my stuff! I was trained in psychology and child development. Why was my child not sleeping longer than 45-90 minutes at a time ALL NIGHT LONG? Seriously, what was happening? My husband and I had taken the classes. We were prepared.
We thought we were doing everything right…but we quickly realized we did not know anything about infants and sleep!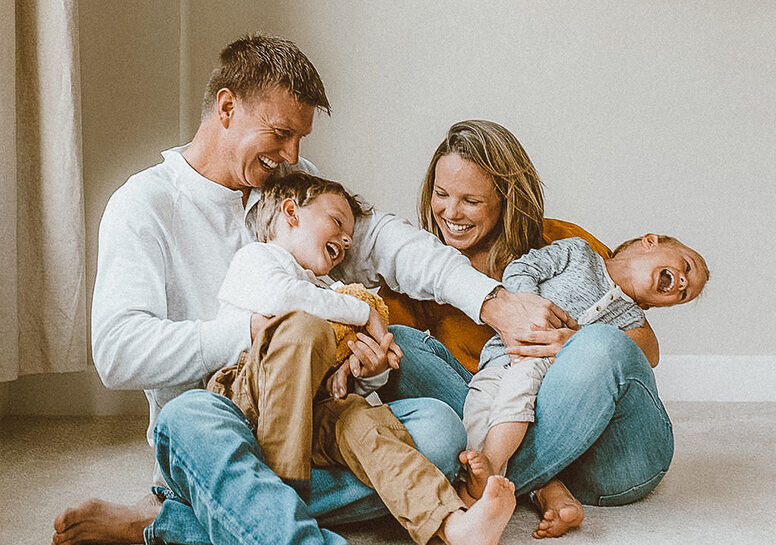 In 12 weeks, I had lost myself and was falling apart.
I was edgy, couldn't concentrate, tired all the time…and worst of all, I wasn't able to fully enjoy my time with my son! I resented becoming a mother and my husband was not on my favorite people list either! I will never forget my rock bottom morning. I had slept around 2 hours for the whole night. That was the point when I said "enough is enough"!
After this, I jumped at the opportunity to become a sleep consultant and began my certification process.
As a Certified Pediatric & Adult Sleep Consultant, I've undergone comprehensive training, mentoring and continuing education which has given me the very best tools and knowledge available to help you get your little one sleeping through the night.
I started Sleep Wise Consulting to help parents like me (and their little ones) get the rest they deserve! I'm incredibly proud of what we do because it works – and it will work for your family. I'd be thrilled with the opportunity to take you from fighting sleep to a happier, healthier baby and family. It's time to end the guesswork and know that you are in good hands.
Preliminary Evaluation
---
This is a comprehensive questionnaire about your child's sleep habits and routines that you will fill out prior to our meeting.
Live Assessment of your Progress
---
Feeding and sleeping go hand in hand! With this log, you will receive daily feedback on your child's sleeping and eating schedule to meet your sleep goals quickly.
60-90 Minute Phone Consultation
---
I will provide you with information on the importance of sleep, your child's individual sleep needs and why what you are doing is not providing you the results you want. We will discuss strategies, troubleshoot possible problems, and learn how to address bedtime, nap time, night wakings, and all other issues you might come across.
Four Follow-up Phone Calls
---
These calls will take place during your program and typically last about 15 minutes. We will use this time to deal with any setbacks you might be having, answer general questions, and provide you with tips for moving forward with your child's sleep.
Fully Customized Sleep Plan
---
This plan will address your child's individual needs and will provide you with clear and easy to follow steps to teach your child healthy sleep habits.
Bedtime Text Support
---
Worried about any crying? Unsure if what is happening is normal? I am with you via text support on night 1 until your baby falls asleep. I will provide recommendations to help your baby fall asleep quickly.
Nursery/Bedroom Assessment
---
I will assess your child's room either in person or via video for light, sound, temperature, crib/bed set-up, sleepwear, loveys/blankies and room set up. I will provide recommendations to create a sleep sanctuary for your little one.
Nonstop Text Support
---
A baby typically does not follow a textbook. Did your doorbell wake your baby? Did he fall asleep in the car? Send me a text and I will respond within minutes with what to do in these situations! Do you just need someone to talk to who has been there and understands what you are going through? I am just a text away for that as well!
Two Weeks of E-Mail Support
---
E-mail me as often as you would like during our two weeks together!
3 Check-in Calls/E-Mails
---
Traveling in the future? Worried you might experience a regression? Need advice down the road about a new baby or moving your baby to a new bed? I'm here to support and guide with these calls and e-mails.
Sleep Wise Resource Guide
---
You will receive a resource guide to tackle any new issues that might come up with your child's sleep such as nap transitions, teething, sickness, daylight savings time and more!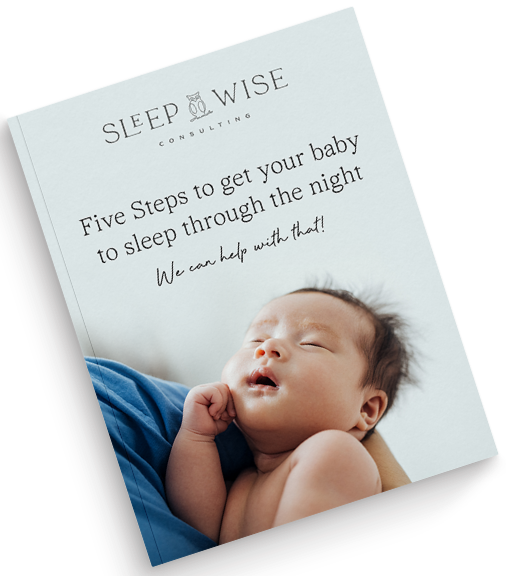 Free Guide!
Katie's Top 5 Sleep Training Tips
We love parents (and free gifts!). Download this Free Guide to learn Sleep Wise Founder Katie Pitts's five most important sleep training tips based on Sleep Wise's experience helping thousands of families get back to sleep.