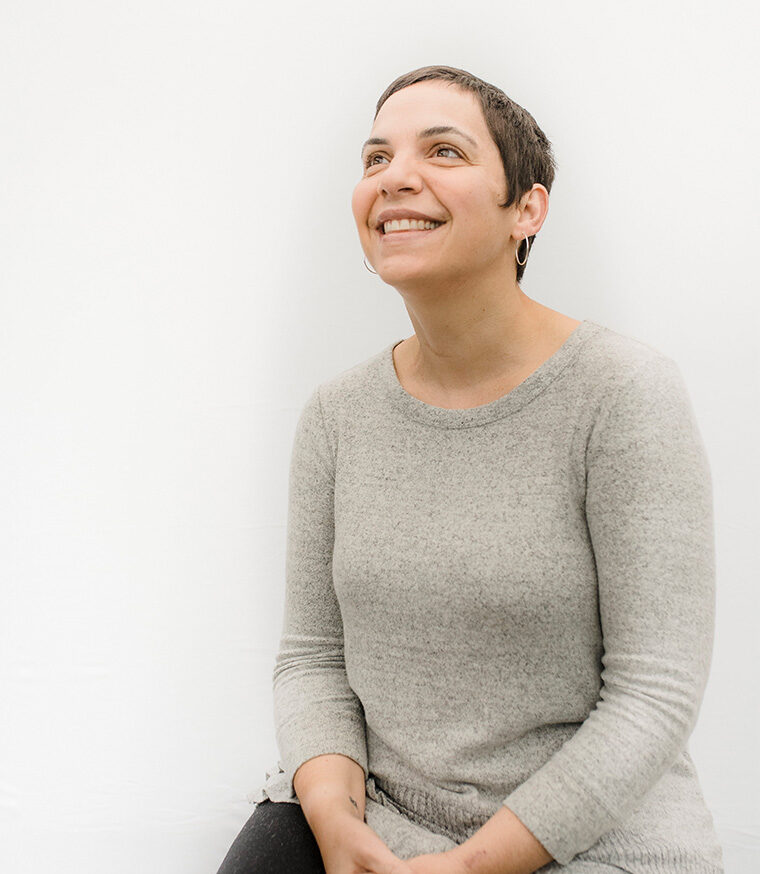 A Few Words About
Katie Guzan
Hello! My name is Katie Guzan and I am a certified pediatric sleep consultant with Sleep Wise Consulting. My family and I reside in a suburb of beautiful Chicago, IL.
Downers Grove, IL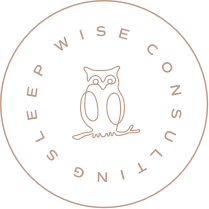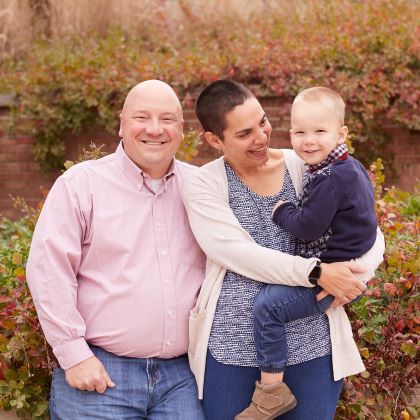 Prior to joining the Sleep Wise Consulting Team, I graduated with a Bachelor's degree in Elementary Education and taught for a few years before going back to school for my Master's degree in Library and Information Science.
The bulk of my professional career has been as a librarian both in schools and public libraries – working with all ages of kiddos – babies through teens (and their parents). I also have a Master's degree in Instructional Technology.
All of this means that I love kids, love to read, and have a love/hate relationship with technology (mostly love though)!
Like many of you, I have been in your shoes!
After our son, Theo, was born in November 2017, quality sleep became a distant memory. But my husband, Michael, and I thought it was bound to get better … except that it didn't. Naps were short and not restful. We were up multiple times in the middle of the night; shushing, bouncing, feeding him, and then carefully placing him in the crib … to only have him wake up again within a few hours. We were all exhausted. Tempers grew short as nerves frayed and quality sleep escaped us. Something had to give. Within 2 nights he was sleeping through the night and was well on his way to having good naps. We could put him down wide awake and he would settle himself to sleep. If he woke, he could self-soothe and get himself back to sleep.
We were given the tools to help him learn to be a good sleeper.
It is the best decision we ever made for our son and for our family. Restful sleep was one of the best gifts we could have given him (and ourselves). After working with Sleep Wise, I became fascinated with learning more about infant sleep! That one decision saved my family and my sanity. While giving him the gift of sleep my source of frustration quickly became my passion. I completed sleep consultant training with the desire to help families stop operating in survival mode and get the sleep they need to flourish.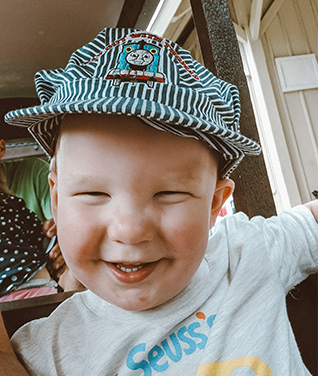 Teaching and equipping others with the skills they need to be successful is deeply ingrained in me – and is something that I really enjoy doing.
I have also seen the effects of the lack of sleep on babies, toddlers and their exhausted parents. Sleep is so important for everyone! Having support and a plan with getting that sleep was vital to our family's sleep story success. I know it can be yours too!
I look forward to working with you and supporting your family with creating a plan that will help your little one (and your family) get the sleep that you deserve and that is so important for your child's development!
Location/Time Zone
---
Downers Grove, IL / CST
ON MY NIGHTSTAND
---
a book (or two or three!) and my water bottle
Credential(s)
---
MS, MLIS, BSEd, CSWC
Specialties
---
kids! in all of my professional work
my style
---
kind listener who thrives on things being organized
Sleep Philosophy
---
I love supporting families on their journey towards restful sleep and teaching them the skills to continue to be successful going forward.
"Katie listened to US, our situation and our wishes and created a plan that adhered to that. Her patience, insight, time and passion for helping our family was unfaltering. We are so grateful to have had the opportunity to work with Katie and can't recommend her enough."
Lucy, parent of a 7 month old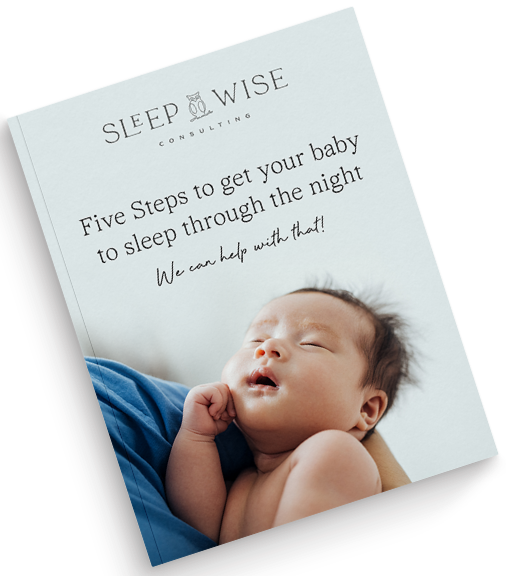 Free Guide!
Katie's Top 5 Sleep Training Tips
We love parents (and free gifts!). Download this Free Guide to learn Sleep Wise Founder Katie Pitts's five most important sleep training tips based on Sleep Wise's experience helping thousands of families get back to sleep.