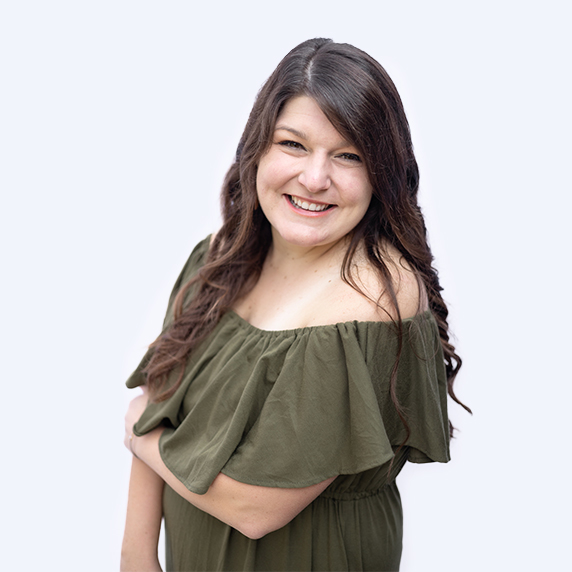 A Few Words About
Kelsey Hotchkiss
Hey there! My name is Kelsey Hotchkiss, and it is such a blessing to be a part of the Sleep Wise Consulting team as a Certified Pediatric Sleep Consultant and Certified Potty-Training Consultant. My husband and I both grew up in Southwest Florida, moved to the Midwest to pursue our collegiate education at Ozark Christian College, began our careers, and are now back in Florida raising our kiddos!
Orlando, FL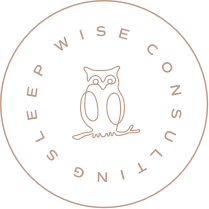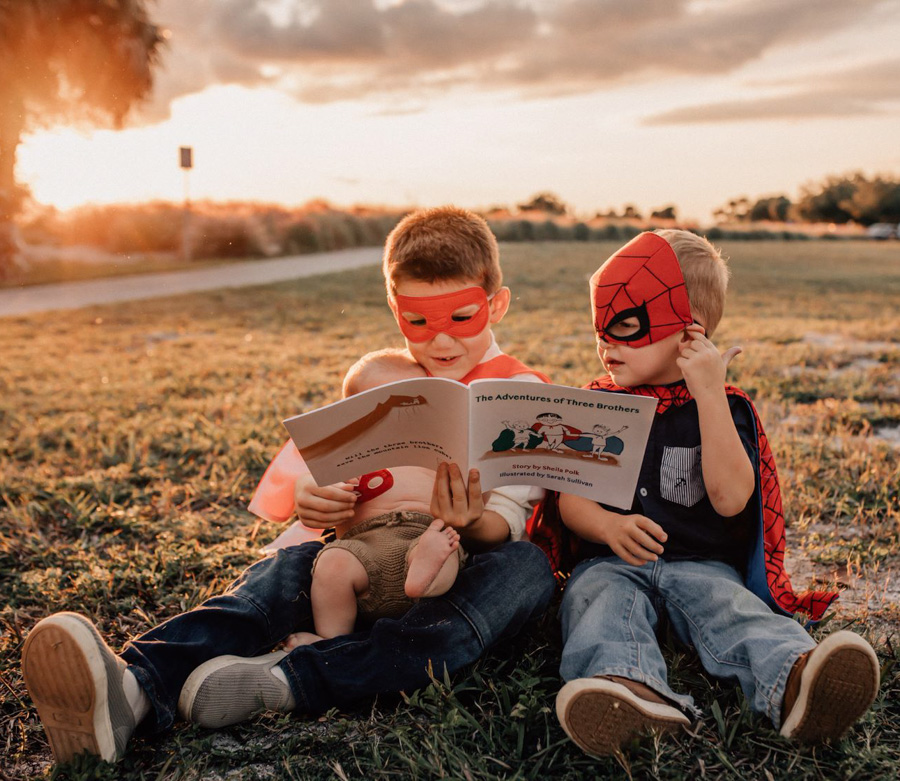 Bryce and I got married in 2010, and I finished my Bachelor of Science in Elementary Education.
The following year, I went on to earn my Master's Degree in Educational Administration at Missouri State University. In the Fall of 2015, we were delighted to add our oldest son, Chandler to the family. We were so very grateful to begin a new adventure as parents, but we quickly realized that even after reading all of the sleep books and "preparing" as much as we could throughout my pregnancy, there really is no way to be totally prepared for the transition to parenthood.
I was fortunate enough to meet other like-minded Mamas who reiterated the importance of a routine, so we began healthy sleep habits from the first day we brought our sweet boy home.
As our son grew, many of my Mom friends reached out for sleep tips, and each time, it brought me great joy to help little ones achieve sleep success after watching their families struggle through too many sleepless nights.
Despite our efforts paying off quickly in Chandler's excellent night-time sleep, we initially could not find a way to combat our son's predictably short naps. For almost the first six months of his life, I could set my timer to his short naps, which was frustrating for two Type-A parents that wanted the best for their little man. After reading lots of fantastic advice from the founder of Sleep Wise Consulting, I signed up for a phone call with Katie Pitts, and our hopes for him quickly became reality!  We were so thankful for Katie's guidance in helping our son get the daytime sleep he needed.  The 36-minute naps were a thing of the past!  Upon seeing such fabulous results, I immediately felt a strong desire to help other families enjoy this type of experience.  Needless to say, I jumped at the invitation to join Katie's incredible team! 
We were thrilled to welcome our second son, Brannigan, in the Spring of 2019, and it was truly an amazing experience to implement all of my knowledge as a sleep consultant from the get-go.
 It was such a pleasure to teach our baby boy healthy sleep habits from the very beginning of his life.  We were so glad to reap the benefits of that effort as a family yet again when our third and youngest little guy, Ashford, joined our crew in the Summer of 2022.  His life began with a NICU stay, which gave our family a whole new appreciation for NICU staff and parents alike.  We are so thankful that he, too, became a phenomenal sleeper as he strengthened and grew!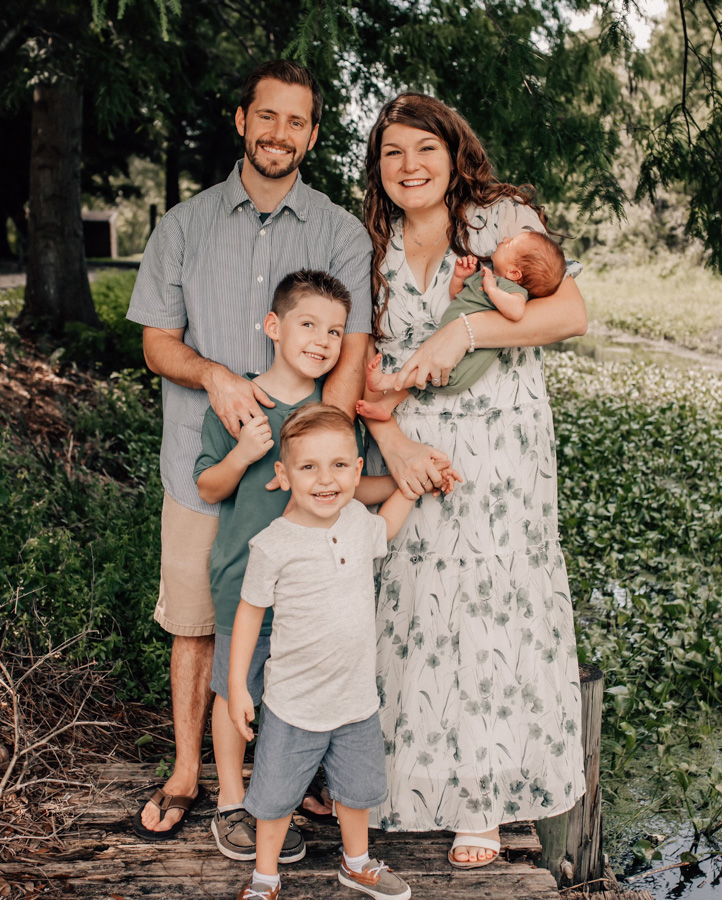 Sleepless circumstances do not have to be the norm, and sleep issues are
always
fixable.
Continuing my career in education by sharing the importance of sleep and the "how to" steps to achieve ideal sleep is an honor.   It is my goal to help families enjoy parenthood the way we have been able to– with a full night's sleep and predictable, restful days! 
I hope you will allow me the opportunity to help you achieve your family's sleep goals and potty-training goals!  I am delighted to create a plan for your child (or children!), and it is my pleasure to support your family through this life-changing process.  The sleep your little one needs is the sleep you hope for; it is attainable and worth the effort.  Don't wait another sleepless night… Let's get started!
Location/Time Zone
---
Orlando, FL / EST
ON MY NIGHTSTAND
---
water, my wedding picture, Bible, and book
Credential(s)
---
MS, BS Ed, CSWC
Specialties
---
newborns, infants, multiples, potty training
my style
---
compassionate, encouraging, communicative
Sleep Philosophy
---
Exhaustion is not a prerequisite for parenthood. Together, we're a dream team, allowing your family to enjoy predictable, restorative rest!
"Our consultant, Kelsey, was everything one could ask for in a coach: patient, knowledgeable, encouraging... It was truly life-changing for our family, and we cannot recommend Sleep Wise highly enough!"
Celeste, parent of a 4 month old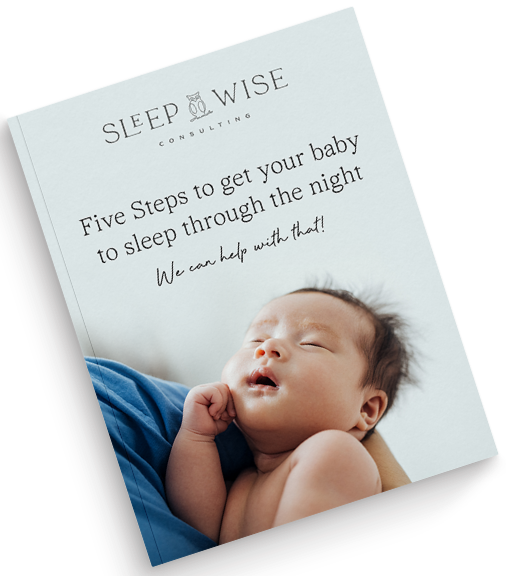 Free Guide!
Katie's Top 5 Sleep Training Tips
We love parents (and free gifts!). Download this Free Guide to learn Sleep Wise Founder Katie Pitts's five most important sleep training tips based on Sleep Wise's experience helping thousands of families get back to sleep.