The perks of being a member
Once your little one is finally sleeping through the night you may be plagued by 'what if's'. What if my baby gets sick? What if my baby starts waking early or protesting naps? Rest assured that the team you trust will be there through it all, providing expert advice to keep you and your little one sleeping soundly.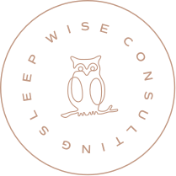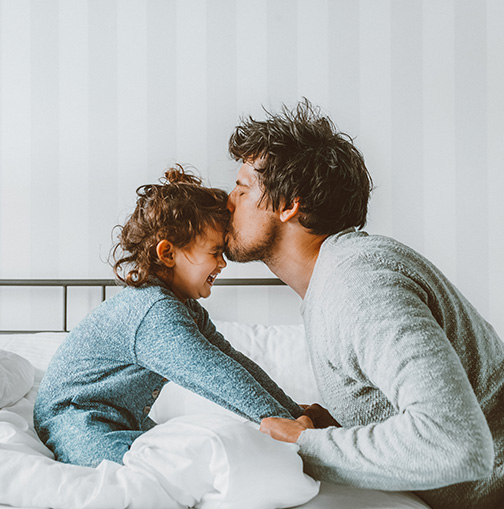 You've got a good thing going, and you'd like to keep it that way.
Parents deserve reliable information to questions about raising children and supporting healthy sleep. REM is your resource, your community, and your library of information to maintain sleep and navigate milestones.
REM is your support along this challenging and amazing journey.
Your questions, answered,
How do I know if REM is right for me?
REM is the answer to a need for on-going support after independent sleep skills have been established. While your Sleep Wise consultant is always available to answer questions that come up, many families join REM for access to regular, ongoing support in our REM community and a library of information from a reliable source. If you want to maintain healthy sleep throughout the rapid development of your child's first few years, REM is for you.
What ages is REM intended to support?
REM primarily caters to infancy through toddlerhood. The first few years of life are so full of growth, development, milestones, and ever changing sleep needs – we are here to offer support and expert advice through it all. Most families graduate REM after their little one graduates to a big kid bed.
Do I have to be a Sleep Wise client to join?
Not necessarily! REM is for past Sleep Wise clients and families whose children have independent sleep skills. Independent sleep means that your child goes into their crib/bed awake and is falling asleep without parental assistance. REM support is intended to maintain independent sleep skills throughout a child's development. We cannot effectively support families who have yet to sleep train. If you have questions about eligibility please email rem@sleepwiseconsulting.com.
Can I cancel anytime?
Yes!  There is no pressure to continue your membership beyond the time frame you choose to purchase.  Although we are confident you will love the perks that are exclusive to REM, we totally understand if your circumstances change.  This is your journey in parenthood, and we are simply here to support you!
What happens if my membership expires?
Your account will be set up to automatically renew either quarterly or annually.  If you chose to cancel, once your pay period ends, you will no longer have access to any membership benefits.  If you are a lifetime member, your membership will NEVER expire and you will always have access to your membership perks!
| | | |
| --- | --- | --- |
| Daily Sleep Support from Sleep Wise's REM Team | | |
| Community of Like-Minded Parents | | |
| Access to Video Content Library | | |
| Exclusive Discount on our Courses | | |
| Access to Members-Only 1:1 Support Call Pricing | | |
| Experts in All Things Related to Child Development | | |
| Free Support Call with a Sleep Wise Consultant | | |
| More REM for Your Money | | |
| | | |