Not sure where to start? Take our FREE Match Me to a Consultant Quiz to determine which consultant best fits your personality! Take the Quiz
When you work with Sleep Wise Consulting, you benefit from an entire team of experienced, certified consultants who know the ins and outs of pediatric sleep, development, behavior, and more.
A team that has your back.
Sleep Wise is a group of certified sleep consultants and childhood development experts who help families navigate sleep and live easier. We do the research so you don't have to, and deliver sound advice for your growing family.
Pediatric nurse practitioners
Child development specialist
Pediatric chiropractors
Speech-language pathologists
Postpartum and maternal nursing
Daycare liaisons
Social workers
Registered nurses
Feeding therapists
Cognitive behavior therapists
Applied behavior analysts
Occupational therapists
Experienced educators
Counselors
Health and wellness coaches
Tongue and lip tie revision specialists
"Before Sleep Wise, I was at my breaking point due to my daughter's chaotic sleep. Now, she is sleeping through the night! I could NOT have done this without Sleep Wise."
- Amanda, parent of a 3 month old
Confidence for every step of the way.
As your child grows, new challenges emerge. Our evidence-based one-on-one packages and online courses empower you to sleep well, navigate every milestone, and build healthy family bonds.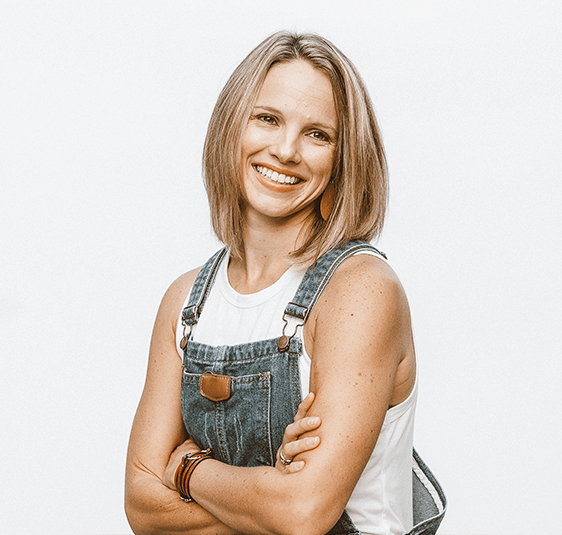 Our Mission
We teach families to thrive, day and night.
We're parents first, so we understand how intense raising children can be. We deliver evidence-based sleep and development education to create a new normal– where families are rested, connected, and confident. 

Collective effort
---
When you choose Sleep Wise, you benefit from an entire think tank of sleep and development resources, experiences and solutions.

Education first
---
Every Sleep Wise team member has been educated in one of the top sleep training programs, not simply an online course or seminar. We take our work seriously so that you can rest easily.

Up-to-date expertise
---
Our team members meet monthly for continuing education. You can trust us to deliver the best, most current sleep and development advice in the industry.

APSC Membership
---
As the Founder of Sleep Wise, Katie is a member of the Association of Professional Sleep Consultants, an organization that promotes the highest standard of practice for the industry.
"Our consultant didn't just advise us on what to do -- she taught both my husband and I the ins and outs of sleep training in a way that was individualized to our daughter; she empowered me in a way I didn't know was possible."
"We had no idea how much our lack of consistent sleep was impacting our daily life until our consultant held our hand and walked us to life on the other side."
"My husband was nervous to spend money on a sleep consultant at first. I convinced him it was a good idea. Within two days of starting the plan, he was thrilled and said it was absolutely worth every cent."
"Bedtime with our toddler evolved into a nightly struggle that lasted 1-2 hours, was full of tears, and completely took over our evenings. Our consultant worked with us to find a routine that fit our family, making modifications as necessary, to ensure our success. Now our daughter can fall asleep independently and bedtime is a happy time full of sweet moments once again."
"We wanted a sleep method that was gentle and supportive, and conducive to helping our son develop secure attachment with us. We're glad we could give our whole family this experience, especially in a way that fit with our values. Thank you for being exactly the guide that our family needed!"
"All of the stress, anxiety, the constant doubts, guessing, and unanswered questions... that was all completely out the window. This was, by a landslide, the most peaceful newborn period we've ever experienced."
"Giving yourself the gift of good sleep is one thing, but the real benefit is that you're giving it to your children, who will carry these healthy sleep habits with them their whole lives."
"The gentle and surprisingly simple steps that you take each week during the Newborn Plan yields amazing results, so much so that I feel like we didn't even have to sleep train our son."
'It used to take nearly an hour to put my little one down for every nap with lots of tears (and then the naps only lasted a half hour)! My little one now puts himself to sleep with EASE. He is a happier baby, and I am definitely a happier momma!"
"The Sleep Wise program quite literally saved my sanity and my marriage. The results of implementing my sleep plan with the guidance of my consultant were tremendous, and quite honestly, magic. I am eternally grateful, and I will forever shout my testimony from the rooftops.  Sleep Wise is the real deal."
your questions, answered.
I thought you only focused on sleep. Did something change?
Sleep Wise Consulting began as a pediatric sleep consulting company, but we expanded into child development and behavior as well as adult sleep in 2017. Now, we're industry leaders and certified consultants in pediatric and adult sleep, kids and adult empowerment coaching, and experts for common challenges like lactation/feeding and potty training.
What are your thoughts on "crying it out"?
The term "crying it out" is defined very differently even among sleep experts, so this is a question we get quite often from parents seeking more sleep but desiring to meet that goal in a responsive, gentle, consistent way. Though we all value our role as certified pediatric sleep consultants, first and foremost, every single one of our team members is a parent, so we will not ask you to do something we would not be willing to do with our own children. We want our client families to know that at Sleep Wise, you can expect that we will NOT ask you to utilize traditional cry it out extinction where you're listening to your child cry without responding. While it is normal for infants over three months to initially respond to changes in the sleep environment or routine with typical human protest, we coach you in understanding all of the elements surrounding these changes in your child's sleep to support your little one through these adjustments each step of the way as we work to minimize crying as quickly as possible.
I worked with another sleep consultant before, and it wasn't a good fit. How do I know this will be different?
Choosing the right sleep consultant can be the difference between rest and extra stress. When you work with Sleep Wise, you can choose from one of over 40 certified sleep consultants. Browse our directory of consultants to find one that you connect with. Then, schedule a FREE evaluation to make sure we're a good match.
Are you experienced with twin sleep?
As highly experienced twin sleep specialists, we've got good news: it is possible for your twins to nap and sleep at the same time. We even have quite a bit of experience with triplets as well! Check out more here.
We're struggling with sleep AND behavior. Where should we start?
Without healthy sleep, it's difficult for parents and children to make positive behavior changes. We always recommend families build a foundation of healthy sleep first, and then tackle every other challenge with ease! Choose your sleep package to start today.
Is this covered by insurance?
Sleep Wise Consulting does not accept insurance. While some HSA and FSA programs cover sleep training services, we strongly urge you to contact your FSA or HSA administrators to confirm your personal eligibility prior to purchasing a package.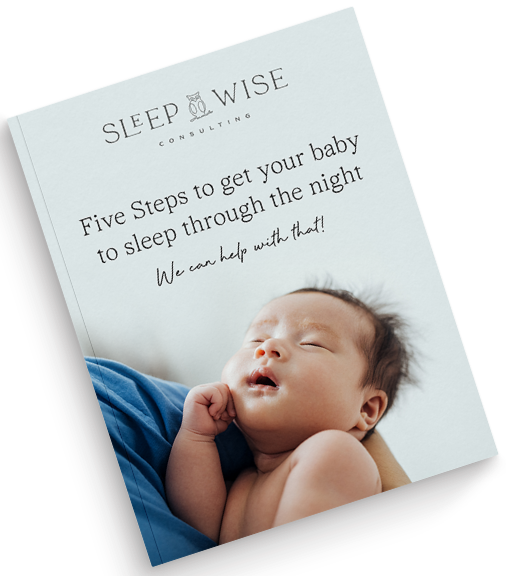 Free Guide!
Katie's Top 5 Sleep Training Tips
We love parents (and free gifts!). Download this Free Guide to learn Sleep Wise Founder Katie Pitts's five most important sleep training tips based on Sleep Wise's experience helping thousands of families get back to sleep.